Advisory Services

FOOD SAFETY MANAGEMENT SYSTEM (ISO 22000) :
Food Safety Management Standards help organizations identify and control food safety hazards. International Standards are needed to ensure the safety of the global food supply chain, sets out the requirements for a food safety management system and can be certified to:
FSSC/FS 22000 (Food Safety System Certification standard), is the latest certification scheme for food manufacturers. The scheme is based on the integration of ISO 22000:2005 Food Safety Management Systems standard and Publicly Available Specification (PAS) 220. Supported by the Confederation of the Food and Drink Industries of the European Union (CIAA), FS 22000 has been fully approved by the Global Food Safety Initiative (GFSI).
ISO 22000 takes a whole chain approach to food safety, providing a standard that isn't just for food processors, but goes all the way from the farm to the fork including packaging and ingredient suppliers, caterers, storage & distribution facilities, chemical and machinery manufacturers and can be applied to primary producers such as farms.
BRC BRC Global Standards, the world's first GFSI-recognized standard, is one of the choices for retailers worldwide looking for confidence from food suppliers.
SQF is one of the world's leading food safety and quality management systems, designed to meet the needs of retailers and suppliers worldwide. The Program provides independent certification that a supplier's food safety and quality management system complies with international and domestic food safety regulations.
HACCP (Hazard Analysis and Critical Control Points) is a risk management system that identifies, evaluates, and controls hazards related to food safety throughout the food supply chain.
IFS International Food Standard is a quality and food safety standard for retailer (and wholesaler) branded food products, which is intended to assess suppliers' food safety and quality systems, with a uniform approach that harmonizes the elements of each.
GFSI: Under the umbrella of the Global Food Safety Initiative (GFSI), 7 major retailers have come to a common acceptance of four GFSI benchmarked food safety schemes.
PACsecure is a HACCP-based standard for the packaging industry.
GlobalGAP was introduced by FoodPLUS GmbH, derivative of GLOBALGAP, to raise standards in the production of fresh fruit and vegetables. Certification to the Standard ensures a level playing field in terms of food safety and quality, and proves that growers are prepared to constantly improve systems to raise standards.
Food safety is related to the presence of food-borne hazards. As the introduction of food safety hazards can occur at any stage of the food chain, FSMS ensure the adequate control throughout the food chain.
Infovision Consultants helps food enterprises to maps out what an organization needs to do to demonstrate its ability to control food safety hazards in order to ensure that food is safe. Infovision food safety management advisory and training services can be used by any organization regardless of its size or position in the food chain
ENERGY MANAGEMENT SYSTEM (ISO 50001) :
Infovision Consultants support organization with Energy Management System which provides a framework for organizations to develop a policy for more efficient use of energy and fix targets to meet the policy also use data to better understand and make decisions about energy use and measure the result and continually improve energy management.
Energy Management System is also applicable to energy use and consumption including measurement, documentation and reporting, design and procurement practices for equipment, systems, processes and personnel that contribute to energy performance. EnMS is applies to all variables affecting energy performance that can be monitored and influenced by the organization.
Energy Management System advisory and training services supported by Infovision Consultants helps organizations globally with following benefits…
Improve energy performance, including energy efficiency, use, consumption and intensity
Reduce energy costs, GHG emissions and other environmental impacts, through the systematic management of energy
Demonstrate that the organization implemented sustainable energy management systems, completed a baseline of energy use, and committed to continuously improve their energy intensity
Encourage organizations to improve management and operational processes, resulting in less waste (both time and materials), increased productivity, efficiency and cost savings
Drive non-capital energy improvements with increased workplace engagement
Drive better use of energy-consuming assets
Help to support transparency and awareness of energy resource management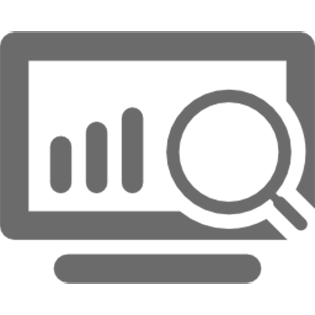 INFORMATION SECURITY MANAGEMENT SYSTEM (ISO IEC 27001) :
Infovision Consultants helps organizations keep information assets secure as financial information, intellectual property, employee details or information entrusted to you by third parties. ISMS also includes requirements for the assessment and treatment of information security; it is approach to managing sensitive company information so that it remains secure. ISMS includes people, processes and IT systems by applying a risk management process, its gives guidelines for organizational and information security management practices including the selection, implementation and management of controls taking into consideration the organizations information security risk environment and implement commonly accepted information security controls and develop the organization information security management guidelines. Infovision Consultants helps small, medium and large businesses in various sector keep information assets secure.
An Information Security Management System (ISMS) helps determine how information is processed, stored, transferred, archived and destroyed. A secure ISMS supported by Infovision has helped our clients to ensures:
Confidentiality: only those who are authorized to see the information have access
Integrity: accuracy and completeness of information is safeguarded by robust sourcing, processing, updating and storage processes
Availability: authorized users have access to information and associated assets, in the required forms, when they need it.
IT SERVICES MANAGEMENT SYSTEM (ISO 20000) :
IT Services Management Systems supported by Infovision Consultants in terms of enabling service providers to understand how to enhance the quality of service delivered to their customers, both internal and external. Effective service management delivers high levels of customer service and customer satisfaction. ITSM supported by Infovision recognizes the service management and distinction between the best practices of processes, which are independent of organizational form or size and organizational structures.
To successfully implement ITIL, Infovision Consultants help its clients for a need of a management system to monitor and track compliance of Service Level Agreements (SLAs) with their customers. An Information Technology Service Management System (ITSMS) is a great foundation. ISO 20000 can be used as the criteria upon which to develop an ITIL based service improvement program for establishing, implementing, operating, monitoring, reviewing, maintaining and improving a documented ITSMS framework.
The ISO/IEC 20000 series applies to both large and small service providers, and the requirements for best practice service management processes are independent of the service provider's organizational form. These service management processes deliver the best possible service to meet a customer's business needs within agreed resource levels, service that is professional, cost-effective and with risks which are understood and managed.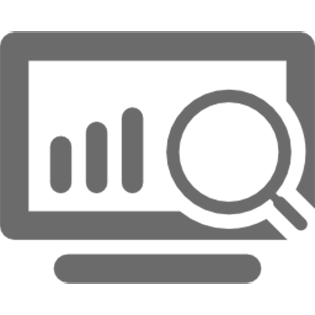 BUSINESS CONTINUITY MANAGEMENT (ISO 22301) :
Infovision Consultants assist its clients to to plan, establish, implement, operate, monitor, review, maintain and continually improve a documented management system to protect against or reduce the likelihood of occurrence, prepare for respond to and recover from disruptive incidents when they arise with successful implementation of ISO 22301. Infovision clients better understand their organization's needs and the necessity for establishing business continuity management policy and objectives, implementing and operating controls and measures for managing an organization's overall capability to manage disruptive incidents, monitoring and reviewing the performance and effectiveness of the BCMS, and continual improvement based on objective measurement.
Infovision support all organizations or parts thereof, regardless of type, size and nature of the organization for business continuity management. The extent of application of these requirements depends on the organization's operating environment and complexity.
ASSEST MANAGEMENT SYSTEM (ISO 55001) :
Infovision Consultants advisory and trainings for an asset management system helps organization in the establishment, implementation, maintenance and improvement of a management system for asset management and delivering asset management activities and service providers and internal and external parties to assess the organization's ability to meet legal, regulatory and contractual requirements and the organization's own requirements. Infovision support various organization to apply Asset Management to all types of assets and by all types and sizes of organizations.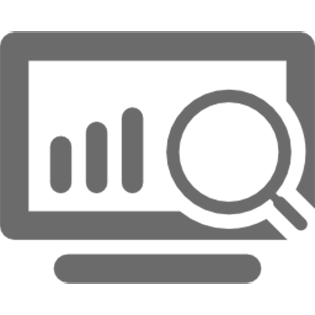 QUALITY MANAGEMENT FOR MEDICAL DEVICES (ISO 13485):
Infovision Consultants provide advisory and training support in to those client organizations who are required to demonstrate their ability to provide medical devices and related services that consistently meet customer requirements and regulatory requirements applicable to medical devices and related services and primary objective is to facilitate harmonized medical device regulatory requirements for quality management systems. Infovision assist organizations to include some particular requirements for medical devices and excludes some of the requirements, all requirements are specific to organizations providing medical devices, regardless of the type or size of the organization.
Infovision team has track record of having highly qualified team engaged in trainings on Medical Devices Good Distribution Practices and Good Transportation Practices. Our team is well versed with latest regulatory frameworks related to Medical Devices like SFDA, NHRA, WHO, FDA, etc
Anti-Bribery Management Systems (ISO 37001):
Non-prescriptive framework that can be used to gain a holistic view of any organization regardless of size, sector or maturity to develop a culture
Governments as well as private organizations like to conduct all the business in an honest and ethical manner. ABMS 37001 helps them to take a zero-tolerance approach to Bribery and Corruption and be committed to acting professionally, fairly and with integrity in all the business dealings and relationships wherever they operate and implement and enforce effective systems to counter bribery.
ABMS 37001 policy includes all individuals working at all levels and grades, including senior managers, officers, directors, employees (whether permanent, fixed-term or temporary), specifies requirements and provides guidance for establishing, implementing, maintaining, reviewing and improving an anti-bribery management system. The system can be stand-alone or can be integrated into an overall management system.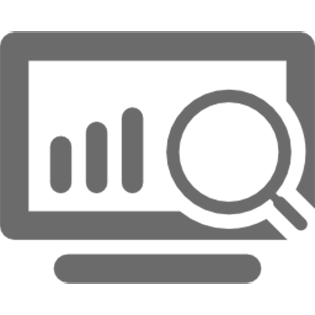 EUROPEAN FOUNDATION FOR QUALITY MANAGEMENT (EFQM) :
Non-prescriptive framework that can be used to gain an holistic view of any organization regardless of size, sector or maturity to develop a culture of excellence, access good practices, drive innovation and improve their results and become more attentive to the needs of their stakeholders a significant reduction of waste, increased economic efficiencies and improved societal relations, actively helping to prepare a new generation of business leaders by offering training and development opportunities built on practice-based learning and exchange between organizations. The exchanges are underpinned by shared tools for assessment, calibrated during two decades of use within organizations and as the basis for discerning the recipients.
ISO 9001 - Quality management
ISO 9001 is a standard that sets out the requirements for a quality management system. It helps businesses and organizations be more efficient and improve customer satisfaction. The standard can be used by any organization, regardless of size or type. While small companies may not have staff dedicated to quality, they can still enjoy the benefits of implementing the standard.
Benefits of implementing a good ISO 9001 QMS range from increase in productivity and efficiency, thus lowering the costs of an organization to improvisation of customer experience, enhancing the reputation and generating repeat business, increased sales and additional income for your business.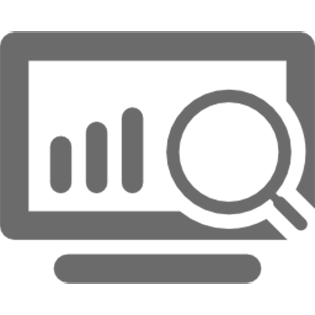 ISO 14001:2015 - Environmental management systems
ISO 14001 EMS specifies the requirements for an environmental management system that an organization can use to enhance its environmental performance. ISO 14001 is intended for use by an organization seeking to manage its environmental responsibilities in a systematic manner that contributes to the environmental pillar of sustainability.
It helps an organization achieve the intended outcomes of its environmental management system, which provide value for the environment, the organization itself and associated parties.
This is a generic standard and is applicable to any organization, regardless of size, type and nature, and applies to the environmental aspects of its activities, products and services that the organization determines it can either control or influence considering its life cycle.
OHSAS 18001 - Occupational Health and Safety Management ISO 45001 – Requirements for Occupational Health and Safety Management System
OHSAS 18001 Occupational Health and Safety Management Certification is an internationally applied British standard which provides a framework to identify, control and decrease the risks associated with health and safety within your organization. Sound occupational health and safety policies are not just essential for employees, but they are also increasingly important for your customers and other stakeholders. OHSAS 18001 is a strong sign of your organization's commitment to your employees' health and safety.
ISO 45001 is designed to help organizations to reduce their burden by providing framework to improve employees safety, reduce ill health, reduce work place OH&S risks and enhance safe working conditions for staff. ISO 45001 will help organizations and economies to overcome losses resulting from injuries and ill health from workplace and trend of early retirement due to ill health and rising insurance premiums. ISO 45001 is aligned to International Labour Organization – ILO – OHS Guidelines and other international labour standards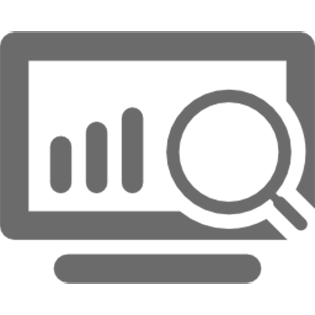 ISO/TS 22163:2017 - Quality management system -- Business management system requirements for rail organizations
ISO/TS 22163:2017 is standard for Railway Sector and specifies requirements for a quality management system for rail organizations to show their capability to consistently provide products and services that meet customer and applicable statutory and regulatory requirements. All the requirements in ISO 22163 are applicable to any rail organization irrespective of the size, type, region, products and services.
Outsourced Internal Auditing Services
Offering a comprehensive range of capabilities to assist you management, maintain and continually improve your Management Systems in the following areas:
Quality Management
ISO 9001:2015
Environmental Management
ISO 14001:2015
Health & Safety Management
OHSAS 18001:2007/ISO 45001
Quality in Medical Devices
ISO 13485:2016
Food Safety Management
FSSC 22000:2010
Information Security
ISO/IEC 27001:2013
Laboratory
ISO/IEC 17025:2005
Energy Management
ISO 50001:2013
Outsourced Supplier Auditing Services
Offering a comprehensive range of capabilities to assist you management, maintain and continually improve your Management Systems based on:
Quality Management
ISO 9001:2015
Environmental Management
ISO 14001:2015
Health & Safety Management
OHSAS 18001:2007/ISO 45001
Quality in Medical Devices
ISO 13485:2016
Food Safety Management
FSSC 22000:2010
Information Security
ISO/IEC 27001:2013
Energy Management
ISO 50001:2013
Integrated Management Systems
PAS 99
Perspectives

How to go beyond ISO Certification for your Company?

How to go beyond ISO Certification for your Company?

Latest From Blog

What type of Quality Internal Auditor do you want to be?

There generally isn't a whole lot of variation out there. Perhaps a friend or colleague recommended a course? Perhaps a course was running nearby at a time that worked for your schedule? We find that for most, many assume that once a training is certified – that all training is equal and the same

Perspectives

ISO 9001 - the 2015 Revision

ISO 9001 is the world's most commonly used standard for implementing a systematic and effective approach to the quality management of products and services. This standard is currently under review and will be available by the end of 2015 becoming ISO 9001:2015. There is a draft currently available
;
Testimonials
We Fasialiah Medical Systems{FMS) would like to express our satisfaction and appreciation to Infovision Consultants W. L. L. {ICON) and their consulting project team members for their excellent efforts and teamwork towards successfully completing the consulting, training and support project for ISO 9001 (Quality Management System) and ISO 13485 (Quality Management System for Medical Devices). We also admire about their aspiration for prompt and flawless high-quality deliverables. We believe their consulting methodology accompanied by strong project management made it possible for Faisaliah Medical Systems to complete project within project timelines and within budgets. We will definitely look forward to the opportunity to work with Infovision Consultants again and would like to recommend you to anyone seeking similar consulting, training and support services for international management systems standards.

AI-Faisaliah Medical Systems Co

We are glad to inform you that Infovision Consultants W. L. L. has been working with Ministry of Transportation and Telecommunications of Kingdom of Bahrain since 2010. Infovision has work up to our satisfaction for various consulting, assurance, and training activities done for us. All directorates of Civil Aviation Affairs were supported by Infovision on yearly audits, trainings and documentation upgrades ever since they started working with us. They prove instrumental in enhancing our Quality Culture and making Quality Management System adapted at all levels within the organization. Infovision also conducted turnkey consultancy and training for Port and Maritime Affairs, Aviation Safety and Security Directorate, etc and these entities were successfully certified by leading certification bodies like LRQA. We find the management and team of Infovision committed to the client and believe in adding true values and always ready to assist in creating sustainable management systems We recommend Infovision Consultants for further projects.

Ministry of Transportation and Telecommunications.

We Gulf Medical Company would like to express our satisfaction and appreciation to Infovision Consultants W. L. L. and their consulting project team members for their excellent efforts and teamwork towards successfully completing the consulting, training and support project for ISO 9001 Quality Management System. We also admire their aspiration for prompt and flawless high-quality deliverables. We believe their consulting methodology accompanied by strong project management made it possible for GMC to complete project within project timelines and within budgets. Infovision possesses vast knowledge and skills in consulting, training and support services for international management systems standards. Gulf Medical is currently contracting Infovision for a project and we recommend them to any other similar business. Gulf Medical wishes Infovision all the success towards the fulfilment of their mission.

Gulf Medical Company