Enterprise Resourse Planning(ERP)

SUPPLY CHAIN MANAGEMENT
Design, planning, execution, control, and monitoring of supply chain activities with the objective of creating net value, building a competitive infrastructure, leveraging worldwide logistics, synchronizing supply with demand and measuring performance globally. It is draws heavily from the areas of industrial engineering, systems engineering, operations management, logistics, procurement, information technology, and marketing, Marketing channels play an important role in supply chain management, supply chain management is concerned with topics related to sustainability and risk management.
INVENTORY MANAGEMENT
Businesses incur costs to store, track and insure inventory. Inventories that are mismanaged can create significant financial problems for a business, whether the mismanagement results in an inventory glut or an inventory shortage, so for that you need to overseeing and controlling of the ordering, storage and use of components that a company uses in the production of the items it sells, and overseeing and controlling of quantities of finished products for sale. A inventory management is one of the majors assets and represents an investment that is tied up with economy.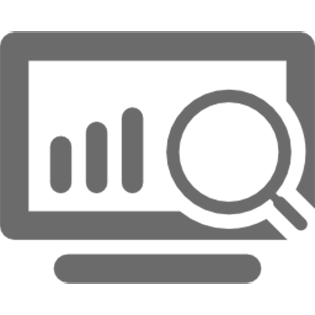 FACILITIES MANAGEMENT
Facilities management is the integration of processes within an organization to maintain and develop the agreed services which support and improve the effectiveness of its primary activities, encompasses multi-disciplinary activities within the built environment and the management of their impact upon people and the workplace. Effective facilities management combining resources and activities is vital to the success of any organization. At a corporate level it contributes to the delivery of strategic and operational objectives, effective facilities management provides a safe and efficient working environment which is essential to the performance of any business whatever its size and scope.
PRODUCTION MANAGEMENT
Organizing directing and controlling of production activities always need a production management because its  deals with converting raw materials into finished goods or products. It brings together the 6M's i.e. men, money, machines, materials, methods and markets to satisfy the wants of the people. It using planning and control of industrial processes to ensure that they move smoothly at the required level and includes responsibility for product and process design, planning and control issues involving capacity and quality, and organization and supervision of the workforce.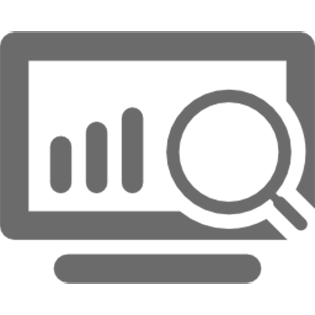 PROPERTY MANAGEMENT
Management of property, equipment, tooling, and physical capital assets that are acquired and used to build, repair, and maintain end item deliverables. Property management involves the processes, systems, and manpower required to manage the life cycle of all acquired property  including acquisition, control, accountability, responsibility, maintenance, utilization, and disposition. The operation, control, and oversight of real estate as used. Management indicates a need to be cared for, monitored and accountability given for its useful life and condition
CUSTOMERS RELATIONSHIP MANAGEMENT
Customer relationship practices, strategies and technologies that companies use to manage and analyze customer interactions and data throughout the customer lifecycle, with the goal of improving business relationships with customers, assisting in customer retention and driving sales growth. this systems are designed to compile information on customers across different channels or points of contact between the customer and the company which could include the company's website, telephone, live chat, direct mail, marketing materials and social media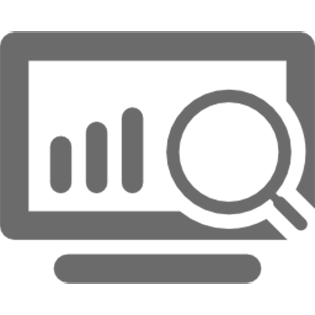 Outsourced Internal Auditing Services
Offering a comprehensive range of capabilities to assist you management, maintain and continually improve your Management Systems in the following areas:
Quality Management
ISO 9001:2015
Environmental Management
ISO 14001:2015
Health & Safety Management
OHSAS 18001:2007/ISO 45001
Quality in Medical Devices
ISO 13485:2016
Food Safety Management
FSSC 22000:2010
Information Security
ISO/IEC 27001:2013
Laboratory
ISO/IEC 17025:2005
Energy Management
ISO 50001:2013
Outsourced Supplier Auditing Services
Offering a comprehensive range of capabilities to assist you management, maintain and continually improve your Management Systems based on:
Quality Management
ISO 9001:2015
Environmental Management
ISO 14001:2015
Health & Safety Management
OHSAS 18001:2007/ISO 45001
Quality in Medical Devices
ISO 13485:2016
Food Safety Management
FSSC 22000:2010
Information Security
ISO/IEC 27001:2013
Energy Management
ISO 50001:2013
Integrated Management Systems
PAS 99
Perspectives

How to go beyond ISO Certification for your Company?

How to go beyond ISO Certification for your Company?

Latest From Blog

What type of Quality Internal Auditor do you want to be?

There generally isn't a whole lot of variation out there. Perhaps a friend or colleague recommended a course? Perhaps a course was running nearby at a time that worked for your schedule? We find that for most, many assume that once a training is certified – that all training is equal and the same

Perspectives

ISO 9001 - the 2015 Revision

ISO 9001 is the world's most commonly used standard for implementing a systematic and effective approach to the quality management of products and services. This standard is currently under review and will be available by the end of 2015 becoming ISO 9001:2015. There is a draft currently available
;
Testimonials
We Fasialiah Medical Systems{FMS) would like to express our satisfaction and appreciation to Infovision Consultants W. L. L. {ICON) and their consulting project team members for their excellent efforts and teamwork towards successfully completing the consulting, training and support project for ISO 9001 (Quality Management System) and ISO 13485 (Quality Management System for Medical Devices). We also admire about their aspiration for prompt and flawless high-quality deliverables. We believe their consulting methodology accompanied by strong project management made it possible for Faisaliah Medical Systems to complete project within project timelines and within budgets. We will definitely look forward to the opportunity to work with Infovision Consultants again and would like to recommend you to anyone seeking similar consulting, training and support services for international management systems standards.

AI-Faisaliah Medical Systems Co

We are glad to inform you that Infovision Consultants W. L. L. has been working with Ministry of Transportation and Telecommunications of Kingdom of Bahrain since 2010. Infovision has work up to our satisfaction for various consulting, assurance, and training activities done for us. All directorates of Civil Aviation Affairs were supported by Infovision on yearly audits, trainings and documentation upgrades ever since they started working with us. They prove instrumental in enhancing our Quality Culture and making Quality Management System adapted at all levels within the organization. Infovision also conducted turnkey consultancy and training for Port and Maritime Affairs, Aviation Safety and Security Directorate, etc and these entities were successfully certified by leading certification bodies like LRQA. We find the management and team of Infovision committed to the client and believe in adding true values and always ready to assist in creating sustainable management systems We recommend Infovision Consultants for further projects.

Ministry of Transportation and Telecommunications.

We Gulf Medical Company would like to express our satisfaction and appreciation to Infovision Consultants W. L. L. and their consulting project team members for their excellent efforts and teamwork towards successfully completing the consulting, training and support project for ISO 9001 Quality Management System. We also admire their aspiration for prompt and flawless high-quality deliverables. We believe their consulting methodology accompanied by strong project management made it possible for GMC to complete project within project timelines and within budgets. Infovision possesses vast knowledge and skills in consulting, training and support services for international management systems standards. Gulf Medical is currently contracting Infovision for a project and we recommend them to any other similar business. Gulf Medical wishes Infovision all the success towards the fulfilment of their mission.

Gulf Medical Company