Human Resource

SALARY SURVEY & BENCHMARKING
Salary Surveys enable you to benchmark your staff against the market, and make informed recommendations and decisions about pay, benefits and other aspects of reward, the surveys cover a wide variety of core business roles and industries, it lead companies to overcome these issues. Crucially, this is a much more focused and detailed process than a traditional salary survey. Benchmarking gives a complete breakdown of the compensation package allowing companies to compare salary and benefits available within specific sectors.
SALARY RESTRUCTURE & SALARY SCALES
Maintaining a strong salary structure is imperative for any organization If the salary structure gets out of sync with the overall labor market, a company may find itself paying employees too much and needlessly increasing operating costs, or paying employees too little and having difficulty attracting and retaining talent. The review should determine whether the structure is still aligned with the company's needs and the labor market.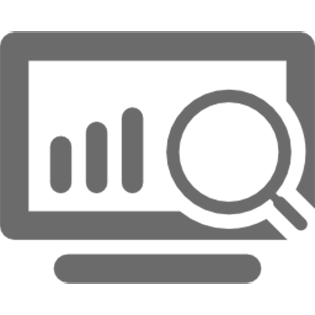 ORGANISATIONAL HR STRUCTURE REVIEW & ENHANCEMENT
An organizational structure is the framework of the department It lays out the priorities through design of positions with generalist and specialist roles, and establishes decision making, Effective implementation of an organization structure requires clarity of work responsibilities to enable staff to work well together and jointly manage, the metrics, analytics, workforce planning, succession planning, job evaluation, job design, recruiting, employee engagement, performance Management, compensation, benefits, rewards these are a examples of the many important areas of focus for organisational HR Structure
SUCCESSION PLANNING
Strategy for passing each key leadership role within a company to someone else in such a way that the company continues to operate. Succession planning ensures that businesses continue to run smoothly after the business's most important people move on to new opportunities, succession plan entails evaluating each leader's skills, identifying potential replacements both within and outside of the company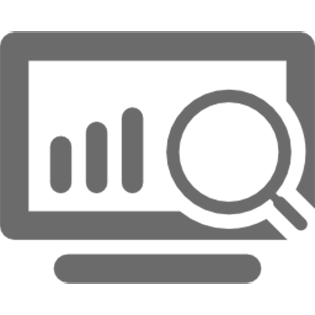 COMPETENCIES ANALYSIS AND DEVELOPMENT
Competency analysis is necessary to identify the knowledge, skills and process abilities is required to perform the organization's business activities so that they may be developed and used as a basis for workforce practices, the challenge was to formalize the competency analysis process starting from and identification of workforce competencies required to perform the business activities to utilization of competency information for workforce, activities like staffing, training and development and competency development,
To address these gaps the organizations has established the competencies analysis.
PERFORMANCE MANAGEMENT SYSTEM
Systems that facilitate the attainment of individual and corporate goals. Performance Management systems enable you to track and monitor the performance of individual employees, departments, and the organization overall these systems are often based on organizational and job specific competencies which need to be obtained for successful job performance, the components included in Performance Management systems include Lists of Accomplishments and goals and objectives also supervisor ratings and individual development plans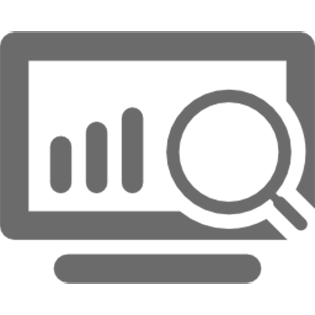 TRAINING NEED ANALYSIS (TNA)
Effective training or development depends on knowing what is required for the individual, the department and the organization as a whole. With limited budgets and the need for cost-effective solutions, all organizations need to ensure that the resources invested in training are targeted at areas where training and development is needed and a positive return on the investment is guaranteed. Effective TNA is particularly vital in today's changing workplace as new technologies and flexible working practices are becoming widespread, leading to corresponding changes in the skills and abilities needed.
Outsourced Internal Auditing Services
Offering a comprehensive range of capabilities to assist you management, maintain and continually improve your Management Systems in the following areas:
Quality Management
ISO 9001:2015
Environmental Management
ISO 14001:2015
Health & Safety Management
OHSAS 18001:2007/ISO 45001
Quality in Medical Devices
ISO 13485:2016
Food Safety Management
FSSC 22000:2010
Information Security
ISO/IEC 27001:2013
Laboratory
ISO/IEC 17025:2005
Energy Management
ISO 50001:2013
Outsourced Supplier Auditing Services
Offering a comprehensive range of capabilities to assist you management, maintain and continually improve your Management Systems based on:
Quality Management
ISO 9001:2015
Environmental Management
ISO 14001:2015
Health & Safety Management
OHSAS 18001:2007/ISO 45001
Quality in Medical Devices
ISO 13485:2016
Food Safety Management
FSSC 22000:2010
Information Security
ISO/IEC 27001:2013
Energy Management
ISO 50001:2013
Integrated Management Systems
PAS 99
Perspectives

How to go beyond ISO Certification for your Company?

How to go beyond ISO Certification for your Company?

Latest From Blog

What type of Quality Internal Auditor do you want to be?

There generally isn't a whole lot of variation out there. Perhaps a friend or colleague recommended a course? Perhaps a course was running nearby at a time that worked for your schedule? We find that for most, many assume that once a training is certified – that all training is equal and the same

Perspectives

ISO 9001 - the 2015 Revision

ISO 9001 is the world's most commonly used standard for implementing a systematic and effective approach to the quality management of products and services. This standard is currently under review and will be available by the end of 2015 becoming ISO 9001:2015. There is a draft currently available
;
Testimonials
We Fasialiah Medical Systems{FMS) would like to express our satisfaction and appreciation to Infovision Consultants W. L. L. {ICON) and their consulting project team members for their excellent efforts and teamwork towards successfully completing the consulting, training and support project for ISO 9001 (Quality Management System) and ISO 13485 (Quality Management System for Medical Devices). We also admire about their aspiration for prompt and flawless high-quality deliverables. We believe their consulting methodology accompanied by strong project management made it possible for Faisaliah Medical Systems to complete project within project timelines and within budgets. We will definitely look forward to the opportunity to work with Infovision Consultants again and would like to recommend you to anyone seeking similar consulting, training and support services for international management systems standards.

AI-Faisaliah Medical Systems Co

We are glad to inform you that Infovision Consultants W. L. L. has been working with Ministry of Transportation and Telecommunications of Kingdom of Bahrain since 2010. Infovision has work up to our satisfaction for various consulting, assurance, and training activities done for us. All directorates of Civil Aviation Affairs were supported by Infovision on yearly audits, trainings and documentation upgrades ever since they started working with us. They prove instrumental in enhancing our Quality Culture and making Quality Management System adapted at all levels within the organization. Infovision also conducted turnkey consultancy and training for Port and Maritime Affairs, Aviation Safety and Security Directorate, etc and these entities were successfully certified by leading certification bodies like LRQA. We find the management and team of Infovision committed to the client and believe in adding true values and always ready to assist in creating sustainable management systems We recommend Infovision Consultants for further projects.

Ministry of Transportation and Telecommunications.

We Gulf Medical Company would like to express our satisfaction and appreciation to Infovision Consultants W. L. L. and their consulting project team members for their excellent efforts and teamwork towards successfully completing the consulting, training and support project for ISO 9001 Quality Management System. We also admire their aspiration for prompt and flawless high-quality deliverables. We believe their consulting methodology accompanied by strong project management made it possible for GMC to complete project within project timelines and within budgets. Infovision possesses vast knowledge and skills in consulting, training and support services for international management systems standards. Gulf Medical is currently contracting Infovision for a project and we recommend them to any other similar business. Gulf Medical wishes Infovision all the success towards the fulfilment of their mission.

Gulf Medical Company