Productivity Enhancement

PRODUCT COSTING & VALUE ADDITION:
Methodology associated with managerial accounting, accounting intended to serve management in an operational context rather than to measure corporate performance as such, although, of course, any kind of cost accounting, including product costing, contributes to overall results or of a service delivered by study of every resource used in its creation.
Value-added describes the enhancement a company gives its product or service before offering the product to customers. Value-added applies to instances where a firm takes a product that may be considered a homogeneous product, and provides potential customers with a feature or add-on that gives it a greater sense of value.
PRODUCT MIX OPTIMIZATION:
Product mix optimization a range of associated products that yields larger sales revenue when marketed together than if they were marketed individually or in isolation from others, involves changing the status, while the calculations may indicate that you should stop selling a product to a certain customer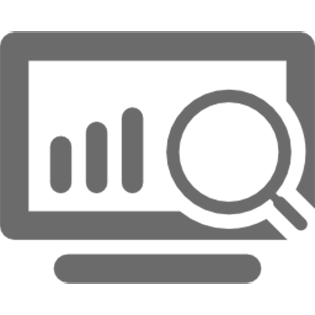 PRODUCTIVITY MEASUREMENT, BALANCING AND IMPROVEMENT:
Productivity Measurement and Improvement is to do the right things better and make it a part of continuous process. Therefore, it is important to adopt efficient productivity and improvement technique so as to ensure individuals and organization's growth in productivity and improvement, various techniques of productivity improvement.
PRODUCTIVITY HEALTH CHECK:
Companies trying to increase productivity should offer their employees more wellness programs and the relationship between employee health and well-being, healthcare utilization and costs, and work related productivity, this studies help inform decision-makers in both private and public health sectors on issues related to the health and productivity cost burden of certain health risk factors and common disease conditions, and the impact that innovative health, safety and productivity management programs have on medical, safety, and productivity related outcomes.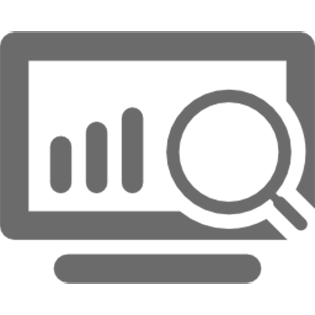 WORKLOAD SMOOTHING & MANNING LEVEL:
A key challenge these companies face is striking a balance between the input rate of orders and their capacity to ensure that. The key principle of Workload Control is input and output control, the actual output determines the input. This allows the work-in process to be stabilized and reduced. Consequently, Workload Smoothing is of special importance to small and medium sized make to order companies
MAKE OR BUY ASSESSMENT
Consider are part of quantitative analysis, such as the associated costs of production and whether the business has the capacity to produce at required levels. a make-or-buy assessment is the act of choosing between manufacturing a product in-house or purchasing it from an external supplier. the make-or-buy assessment compares the costs and benefits associated with producing a necessary good or service internally to the costs and benefits involved in hiring an outside supplier for the resources in question. To compare costs accurately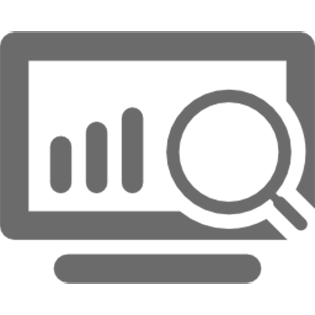 SUBCONTRACTING AND INDUSTRIAL PARTNERSHIP:
It is relations between industrial facilities and subcontractors aiming at the optimal utilization of the manufacturing capacities of the affiliated industries and to maintain and develop business power among all parties, provide a partnership system and subcontracting in order to help companies to successfully meet the challenges of globalization and the emerging opportunities arising from industrial subcontracting. Subcontracting and Partnership that provide important contacts to create an environment of business opportunities for Subcontracting and Industrial Partnership
CAMBRIDGE SMES CAPABILITY ASSESSMENT:
Developed tool that allows us to test business model capabilities within an organization, a certain division or even a smaller scale project, the tool based questionnaire, which can be used as self-assessment or through more precise interviews. This work identified features associated with successful service innovation and underpinning capabilities essential for innovation in service business models.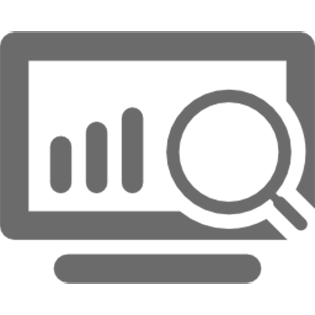 ENTERPRISE RESOURCE PLANNING (ERP) PLACEMENT:
Category of business-management software typically a suite of integrated applications that an organization can use to collect, store, manage and interpret data from these many business activities. Also is the integrated management of core business processes and mediated by software and technology and product planning, purchase and manufacturing or service delivery and marketing and sales, materials management, inventory management, shipping and payment
BUSINESS PROCESS REEINGENEERING AND DEVELOPMENT
Business Process Reengineering involves redesigning of core business processes to achieve substantial improvements in productivity, cycle times and quality. In Business Process Reengineering, companies start with a blank sheet of paper and rethink existing processes to deliver more value to the customer.
It typically adopts a new value system that places increased emphasis on customer needs. Companies can reduce organizational layers and eliminate unproductive activities in two key areas, i.e. By redesigning functional organizations into cross-functional teams and then use technology to improve data dissemination and decision making.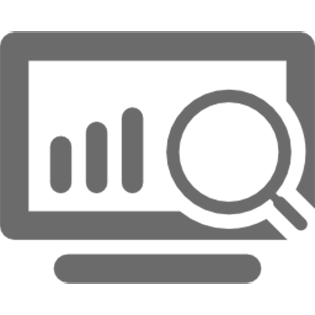 COST REDUCTION AND RESOURCE OPTIMIZATION
Cost reduction and efficiency help an organization re-invest their resources and saved funds into achieving higher results, profits or competitiveness. Efficiency/savings can be achieved by improving utilization, processes, or behavior associated with resource usage.
The key priority in strategic cost reduction is targeting resources where they can earn the best return, rather than just cutting costs in itself. The starting point is differentiating the capabilities needed to fuel profitable growth (Good costs) from low-performing business and inefficient operations (Bad costs). Good costs are capabilities that differentiate your business, move it closer to customers, and enable it to develop new value propositions. Determining and focusing on what really matters to customers in today's market. Bad costs are non-essential areas of spending and thus should be eliminated.
Outsourced Internal Auditing Services
Offering a comprehensive range of capabilities to assist you management, maintain and continually improve your Management Systems in the following areas:
Quality Management
ISO 9001:2015
Environmental Management
ISO 14001:2015
Health & Safety Management
OHSAS 18001:2007/ISO 45001
Quality in Medical Devices
ISO 13485:2016
Food Safety Management
FSSC 22000:2010
Information Security
ISO/IEC 27001:2013
Laboratory
ISO/IEC 17025:2005
Energy Management
ISO 50001:2013
Outsourced Supplier Auditing Services
Offering a comprehensive range of capabilities to assist you management, maintain and continually improve your Management Systems based on:
Quality Management
ISO 9001:2015
Environmental Management
ISO 14001:2015
Health & Safety Management
OHSAS 18001:2007/ISO 45001
Quality in Medical Devices
ISO 13485:2016
Food Safety Management
FSSC 22000:2010
Information Security
ISO/IEC 27001:2013
Energy Management
ISO 50001:2013
Integrated Management Systems
PAS 99
Perspectives

How to go beyond ISO Certification for your Company?

How to go beyond ISO Certification for your Company?

Latest From Blog

What type of Quality Internal Auditor do you want to be?

There generally isn't a whole lot of variation out there. Perhaps a friend or colleague recommended a course? Perhaps a course was running nearby at a time that worked for your schedule? We find that for most, many assume that once a training is certified – that all training is equal and the same

Perspectives

ISO 9001 - the 2015 Revision

ISO 9001 is the world's most commonly used standard for implementing a systematic and effective approach to the quality management of products and services. This standard is currently under review and will be available by the end of 2015 becoming ISO 9001:2015. There is a draft currently available
;
Testimonials
We Fasialiah Medical Systems{FMS) would like to express our satisfaction and appreciation to Infovision Consultants W. L. L. {ICON) and their consulting project team members for their excellent efforts and teamwork towards successfully completing the consulting, training and support project for ISO 9001 (Quality Management System) and ISO 13485 (Quality Management System for Medical Devices). We also admire about their aspiration for prompt and flawless high-quality deliverables. We believe their consulting methodology accompanied by strong project management made it possible for Faisaliah Medical Systems to complete project within project timelines and within budgets. We will definitely look forward to the opportunity to work with Infovision Consultants again and would like to recommend you to anyone seeking similar consulting, training and support services for international management systems standards.

AI-Faisaliah Medical Systems Co

We are glad to inform you that Infovision Consultants W. L. L. has been working with Ministry of Transportation and Telecommunications of Kingdom of Bahrain since 2010. Infovision has work up to our satisfaction for various consulting, assurance, and training activities done for us. All directorates of Civil Aviation Affairs were supported by Infovision on yearly audits, trainings and documentation upgrades ever since they started working with us. They prove instrumental in enhancing our Quality Culture and making Quality Management System adapted at all levels within the organization. Infovision also conducted turnkey consultancy and training for Port and Maritime Affairs, Aviation Safety and Security Directorate, etc and these entities were successfully certified by leading certification bodies like LRQA. We find the management and team of Infovision committed to the client and believe in adding true values and always ready to assist in creating sustainable management systems We recommend Infovision Consultants for further projects.

Ministry of Transportation and Telecommunications.

We Gulf Medical Company would like to express our satisfaction and appreciation to Infovision Consultants W. L. L. and their consulting project team members for their excellent efforts and teamwork towards successfully completing the consulting, training and support project for ISO 9001 Quality Management System. We also admire their aspiration for prompt and flawless high-quality deliverables. We believe their consulting methodology accompanied by strong project management made it possible for GMC to complete project within project timelines and within budgets. Infovision possesses vast knowledge and skills in consulting, training and support services for international management systems standards. Gulf Medical is currently contracting Infovision for a project and we recommend them to any other similar business. Gulf Medical wishes Infovision all the success towards the fulfilment of their mission.

Gulf Medical Company